The Social Security Administration (SSA) defines unskilled work as:
…work which needs little to no judgment to do simple duties that can be learned on the job in a short period of time. The job may or may not require considerable strength…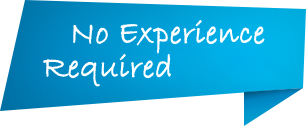 An example of unskilled temporary employment may be one in which the person can learn to do the job within 30 days or less with little vocational preparation or supervision needed. A factory worker or loading dock workers are two examples.
Usually (though not always), unskilled temporary workers do not gain significant work skills while on the job.
Helping Unskilled Employees Find Work
At The Staffing Agency, we help unskilled workers find temporary/contract work. From production and assembly to manufacturing jobs, warehousing, and more – we are one of the leading resources in the area for placing unskilled workers in a variety work within different industries. Besides this, we also offer valuable resources and tools to help unskilled, temporary workers take their career(s) to the next level.