BakPal Pals: World Food Day Volunteer Project
10/16/2019
Today is World Food Day: a day of action dedicated to tackling global hunger!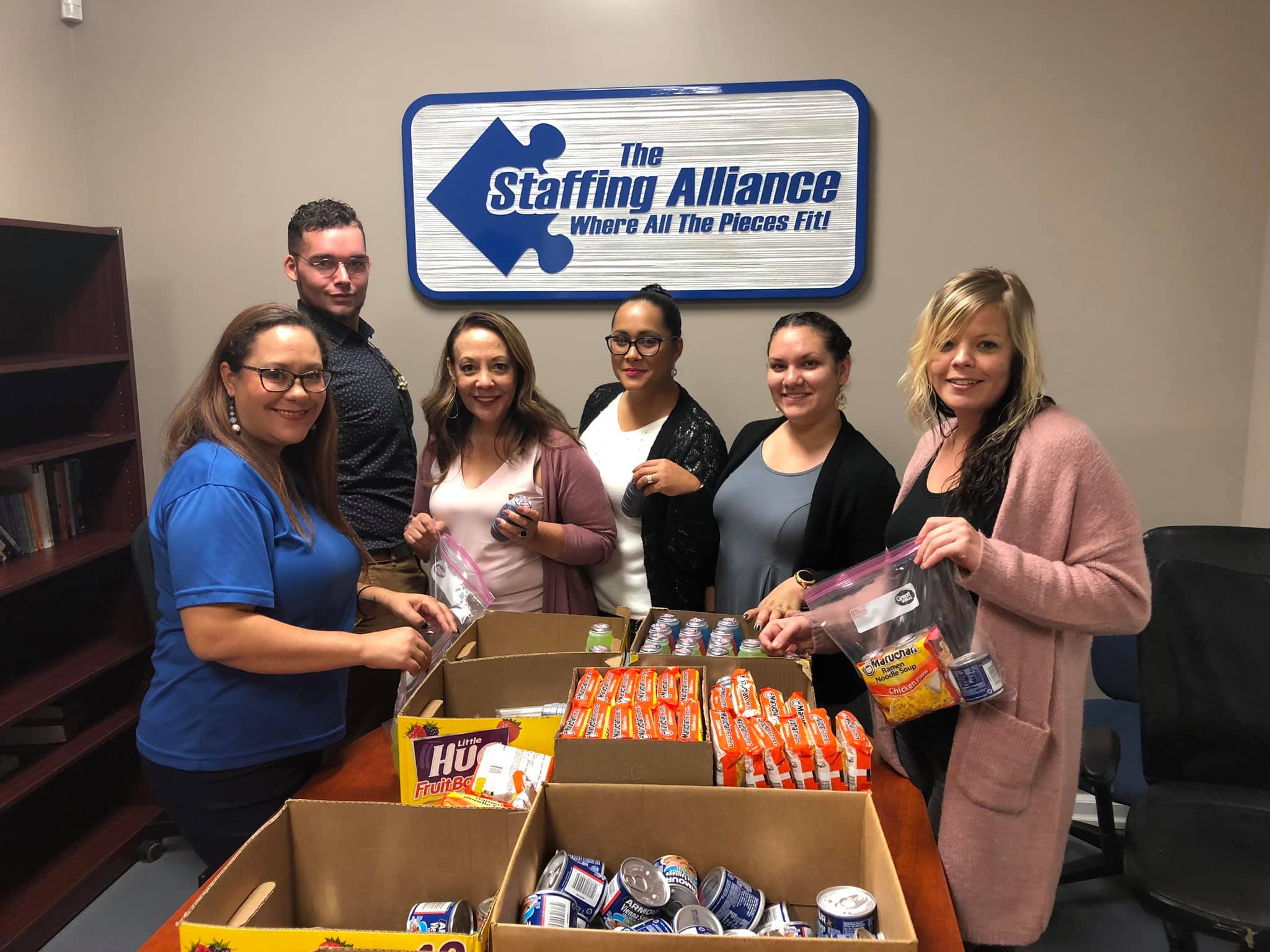 Our staff spent a portion of our afternoon packing weekend food bags for hungry students in our community.

What better way to get involved than to do so right here in our own community. The Staffing Alliance teamed with Communities In Schools of Robeson County for a volunteer project packing weekend food bags for local students. Our staff happily packed approximately 155 bags in less than an hour.

Hunger is one of the major obstacles faced by students in Robeson County. 34% of children in Robeson County experience food insecurity, meaning that their "consistent access to adequate food is limited by a lack of money and other resources at times during the year." CIS helps students overcome this obstacle by providing BakPak Pals. BakPak Pals provides weekend food bags to be sent home with students.

It only took our team about an hour to give back. What will you do to make a difference in your community?